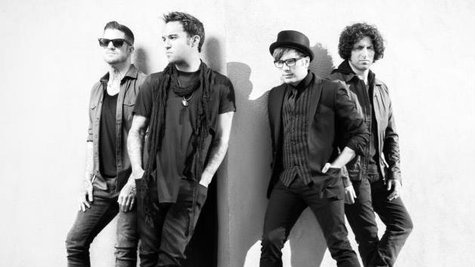 For its last album, Save Rock and Roll , Fall Out Boy made a video for each of the tracks in the collection. Now that assembly of videos will screen on Palladia TV.
Called Save Rock and Roll: The Youngblood Chronicles , the series includes all eleven videos, including "Rat a Tat" with Courtney Love and "Save Rock and Roll" with special guest Elton John . Each of the videos was intended to stand alone but also to link together to form a longer narrative film. The Palladia broadcast will mark the first-ever viewing of "Save Rock and Roll" and also of the video for "Miss Missing You," and also will be the first time all of the videos have been shown together consecutively.
Fall Out Boy: The Youngblood Chronicles will debut on Wednesday, May 21 at 9 p.m. ET. The following day, the digital-only director's cut of all 11 videos with exclusive commentary from Fall Out Boy members will stream at Music.VH1.com and in the VH1 app.
Copyright 2014 ABC News Radio