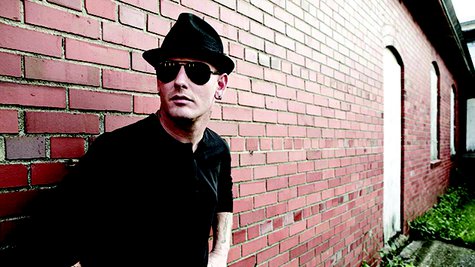 Jim Root announced earlier this year that he was sitting out Stone Sour 's short tour in order to concentrate on the new Slipknot album. But when a fan asked the guitarist on Root's Instagram page about a rumor that he'd also be sitting out Stone Sour's trio of upcoming shows , Root replied, " I'm not in that band anymore. Not my decision. Not happy about it."
Slipknot and Stone Sour frontman Corey Taylor confirmed the news on Stone Sour's Facebook page, issuing the following statement: " As some of you might have heard by now, Stone Sour and Jim Root have indeed parted ways. We were trying to wait until the completion of the new [Slipknot] album, but in light of recent events, we are going to confirm this information and move on. We feel it's best for both bands and hope that is reflected in the days to come. We will give you more information when the time comes."
Taylor then clarified on his Twitter, " Jim and I are still working together in Slipknot and the album is almost done."
The overwhelming majority of fans responding to the announcement through social media have been upset and angry. Many have pointed out that the departure of Slipknot drummer Joey Jordison last December seemed similar -- orchestrated by Taylor, who stated at the time that more information would be forthcoming, though none has followed.
It's not been a good time for Slipknot/Stone Sour fans. Besides the exodus of these two band members, several weeks ago the physician who was treating Slipknot bassist Paul Gray when he died -- and who was prescribing him with Xanax, which he was known for abusing -- was acquitted of the involuntary manslaughter of Gray. The jury in the case found that there was not sufficient evidence to prove that Dr. Daniel Baldi was negligent when he prescribed medications to Gray, and that other drugs Gray ingested at the time of his death were not prescribed by Baldi and therefore not the physician's responsibility.
Follow @ABCNewsRadio Copyright 2014 ABC News Radio