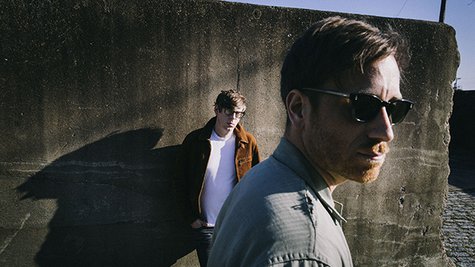 Patrick Carney of The Black Keys was recently in the hot seat at a Reddit "Ask Me Anything" chat, during which he revealed the surprising impetus for the band's name. When a fan wrote in to ask, "Does it have meaning or is it just a catchy name?" Carney replied that the name came from " an artist that Dan's father and my father were friends with and helped take care of in Akron named Alfred McMoore ."
Carney explained that McMoore was schizophrenic, lived in a halfway house and " really liked to draw with crayons and pencil on 5 foot by 50 foot scrolls of paper, and he was constantly calling both of our houses when we were kids, asking our dads to bring him pipe tobacco, Diet Coke and crayons." Carney said that McMoore would "always end the message with 'Don't be a black key. Don't be a B-flat.' [I]t was his way of saying that...black keys sounded dissonant, or [of] insulting someone."
Carney says that after McMoore died five years ago, he and band mate Dan Auerbach set up a charity in McMoore's name that "[helps] people who have mental disabilities pay their bills, makes sure they're insured, [when] the government doesn't provide services for that."
Carney also provided a link for fans who wish to contribute to the fund, which can be found by going to AkronCF.org and typing "Black Keys" into the search box.
Follow @ABCNewsRadio Copyright 2014 ABC News Radio