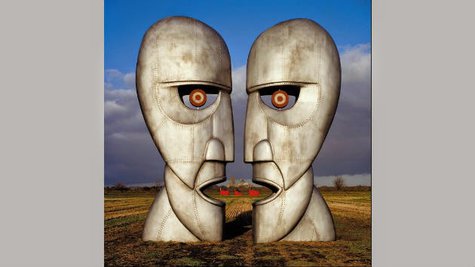 Pink Floyd has been dropping hints on its social media websites and official site that it's apparently preparing to release a 20th anniversary of its last studio album, 1994's The Division Bell . The most recent evidence is a newly launched website, DivisionBell20.com , where fans who visit PinkFloyd.com are automatically redirected.
The site features a countdown timer that's scheduled to expire at 10 a.m. ET and a link to the Twitter hashtag #TBD20, and it's is streaming a new video for the Division Bell instrumental "Marooned." The clip begins with breathtaking footage taken of the Earth from the International Space Station and eventually shifts to eerie scenes filmed in Pripyat, Ukraine, a city that has been abandoned since the 1986 meltdown of the Chernobyl nuclear power plant.
Prior to the launch of DivisionBell20.com, a series of stills from the "Marooned" video along with the #TBD20 hashtag had been posted on Pink Floyd's Facebook and Twitter pages over the course of the previous few days.
The Division Bell was recorded by Pink Floyd's post- Roger Waters lineup -- singer/guitarist David Gilmour , singer/keyboardist Richard Wright and drummer Nick Mason -- and was released in April of 1994. The album debuted at #1 on the Billboard 200 and has been certified for sales of 3 million copies in the U.S.
Follow @ABCNewsRadio
Copyright 2014 ABC News Radio