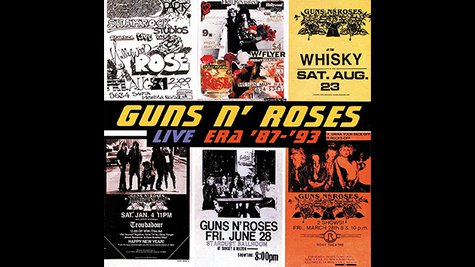 Mariah Carey is widely regarded as the singer with the broadest vocal range -- she even made the Guinness World Records book eleven years ago for mastering the highest set of notes in singing -- what's called "the whistle register." But it seems the pop singer has been topped, at least in terms of overall range, by Axl Rose .
ConcertHotels.com has compiled a list of the singers with the greatest recorded range, as well as the highest and lowest recorded ranges, and the former Guns N' Roses singer is in the top slot, with a range that extends across five and a half octaves, from F1 to B flat 6, That edges out Carey's purported range of just over five octaves by a smidge. If you're wondering which songs qualified Axl Rose -- "There Was a Time" on the low end and "Ain't It Fun" on the high end.
Four of the top five entries are men -- number 3 is Prince , number 4 is Steven Tyler , and number 5 is James Brown .
Other notable entries on the chart include David Bowie at number 8, Thom Yorke of Radiohead at number 10, Freddie Mercury at number 11, and Bono at number 21.
And if you've ever argued with anyone about which band is better, the Rolling Stones or Led Zeppelin -- if you use this chart as proof it's a draw, as both Mick Jagger and Robert Plant have exactly the same range from top to bottom, tying them at number 24.