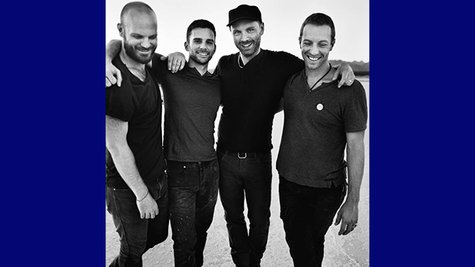 Coldplay 's latest, Ghost Stories , has landed at the top of the album charts in the U.K., giving the band its sixth consecutive number one album debut.
Ghost Stories was released on May 19 across the pond -- as well as in the States -- and it's sold more than 168,000 copies in the band's home country, making it the fastest-selling album of 2014 so far in the U.K.
British Charts Company chief Martin Talbot said in a statement , "A new Coldplay album always makes a huge impact, and Ghost Stories is no exception. The boys have made it a perfect six number ones out of six albums today. That is some achievement!"
A rep from Coldplay's label Parlophone called this "a landmark moment in a long list of accomplishments for an extraordinary band."
Coldplay's previous five studio albums are: Parachutes , from 2000; A Rush of Blood to the Head , from 2002; X&Y , released in 2006; Viva la Vida or Death and All His Friends from 2008; and Mylo Xyloto from 2011. Together they have sold more than 11.1 million copies in the U.K..
Ghost Stories is expected to debut at number one in the U.S. when results are tallied later this week. The current top album is Turn Blue by the Black Keys , which sold 164,000 copies during its first week of release.
Follow @ABCNewsRadio
Copyright 2014 ABC News Radio