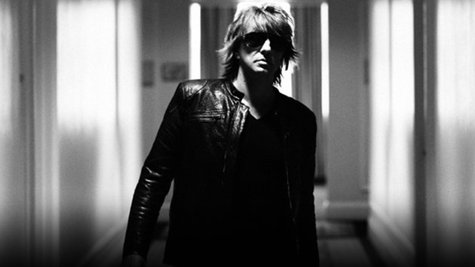 Richie Sambora debuted a new song titled "Lighthouse" Tuesday night that he hopes will serve as a "beacon of light" for people who haven't been able kick their addiction to drugs, The Newark Star-Ledger reports.

Sambora performed the tune in front of some 3,000 people at drug awareness forum at the Pine Belt Arena in Toms River, New Jersey. Sambora said "Lighthouse" would be available on iTunes soon, and proceeds would go to a rehab facility.

The 54-year-old singer-guitarist told reporters, "People get to a point where they get overwhelmed and they drown in their doubt and that's when they're most vulnerable, and that's when you let your faith shine like a lighthouse."

"I wanted to do something optimistic that was a beacon of light, a beacon of hope," Sambora said.

The New Jersey native performed the tune with a local teen choir that, according to his official Facebook page , also backed him on the Bon Jovi hit "Livin' On a Prayer" and the Bill Withers classic "Lean On Me."
Sambora and his band also performed several other songs, including "Wanted Dead or Alive," "I'll Be There for You," and "These Days."
The guitarist told reporters that "nine or ten guys" he has played with in bands have died of heroin overdoses. "The music business has its pitfalls. I was lucky enough to survive and be alive," Sambora said.
Sambora acknowledged past addiction problems that led to three stints in rehab. "I got firsthand experience. I never did heroin but obviously, I did a lot of other stuff, and now I'm cleaned up and all is good."

The event was hosted by the Ocean County Prosecutor's Office.

When asked about returning to Bon Jovi , Sambora was non-committal, saying, "I'm not sure."
Follow @ABCNewsRadio
Copyright 2014 ABC News Radio