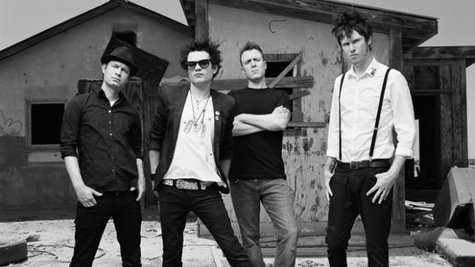 One week after Sum 41 frontman Deryck Whibley revealed a struggle with alcoholism that resulted in him being hospitalized, the rocker said he's getting better.

In a Saturday post on his website, the 34-year-old, writes, "I just wanted to thank you all so much for sending gifts and all of the compassion and support you have shown me."

Whibley adds, "It really means a lot to me in this time of recovery. I will be better soon and back out on stage before you know it."

In his earlier post, titled "Rock Bottom," he wrote, "I've been very sick in the hospital for a month and was pretty sick for a few weeks leading up to my trip to the hospital. The reason I got so sick is from all the hard boozing I've been doing over the years." The post included some fairly graphic photos of Whibley in the hospital.
Follow @ABCNewsRadio
Copyright 2014 ABC News Radio